English Premier League outfit Chelsea FC are wary of acquiring another player from Liverpool to avoid it going the way of past buys in the past.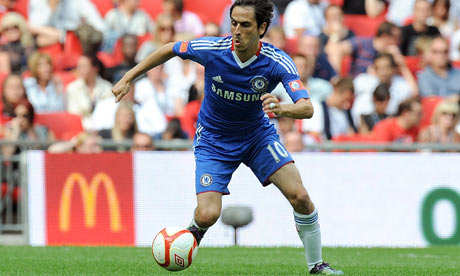 Chelsea's purchase of some former Reds players like Fernando Torres, Raul Meireles and Yossi Bernayoun have not been exactly nice, hence the hesitation and concerns arising.
Chelsea have been linked with Liverpool striker Christian Benteke and it seems German Jurgen Klopp is open to the idea of letting the player go this summer. Klopp has favoured starting Daniel Sturridge, Divock Origi and Roberto Firmino ahead of Benteke that was only acquired last summer. The player is believed to be okay with leaving since he was not getting enough play time at Anfield.
Chelsea are having difficulty agreeing the transfer of Everton forward Romelu Lukaku due to the huge transfer price slammed on the Belgian. The Times report that The Blues are looking at easily acquiring out-of-favour Benteke for a lower fee, though that's not looking especially likely – the current StanJames odds of Lukaku moving are just 2/1, with him Evens to stay.
It would make sense for The Reds to cut him loose as they try to cut their losses after signing Benteke for 32.5 million Pounds in the last campaign under Brendan Rodgers. Benteke netted 10 times this season in all competitions but Liverpool wanted more from the player as the talented player was averaging one goal every two games for Aston Villa prior to his move.
Chelsea are wary of the transfer after past purchases didn't live up to the mark, especially as they have little issues like Benteke seems to be having. Torres joined in 2010 in a big money move but didn't quite live up to expectations. Meireles joined in 2011 after just a year and it didn't go down well at Stamford Bridge. Bernayoun, 36, who just helped Maccabi Haifa to Israeli FA cup glory, joined Chelsea in 2010 but couldn't leave up to the hype.