Jose Sa has been the centre of attraction for West Ham United, Southampton, and Crystal Palace. These three clubs wanted to sign the Olympiakos goalkeeper. He is happy about having a deal with West Ham and is looking forward to it.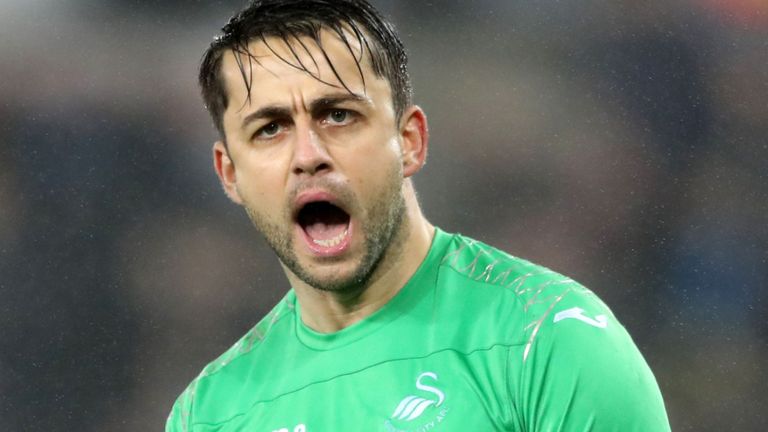 The Portuguese footballer has become a favourite of the European clubs even though his potential has been underestimated. He has a release clause of £13 million but the clubs know that he is worth it.
Estadio Deportivo recently
reported about West Ham's move to bring Jose Sa and soon after that SDNA reported that Southampton and Crystal Palace were joining the fight by clearly conveying their interest. West Ham are probably looking forward to replacing their goalkeeper Lukasz Fabianski with a long term contract with Jose.
"Obviously I'm happy because it's always good to talk, it's to recognize our work," says Sa. He is taking the interest of clubs to him as a positive sign. He is one of the best goalkeepers who even ousted Spain's Iker Casillas from the team. It is no surprise thatPremier League clubs are interested in him. He is also aware of the fact he is playing for one of the best football clubs in Greece.
Jose has never played for a Premier League club during his career but this season he played in Champions League and Europa League. The matches, he has played,are enough to show that he is an excellent challenge for the opposition team.
The 27-year-old has made a good impression in European clubs with his exceptional conviction and ability. His game against Tottenham Hotspur and Arsenal were well acclaimed. He has helped Olympiakos defeat Arsenal at the Emirates. If any transfer takes place, it is likely to be at a lower figure than his release clause considering that players value have dropped since the coronavirus pandemic.